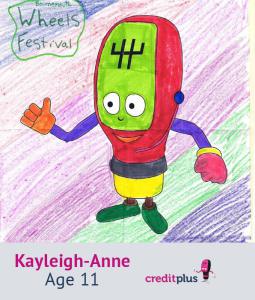 Well done Kayleigh, your colouring in skills are second to none! You can view all of the entries, including the Creditplus offices' top 10 entries here.
Once upon a time, we had mascot with no name. This made our mascot sad. So we decided to launch a competition so we could find him a name. The entries came through thick and fast and here we are- our mascot finally has a name, and he is happy!  Although the decision was tough- here are the finalists: Turbo, Dr. Shift and Knobby
And the winner is: KNOBBY!
As there were several entries for this name, we chose randomly so… Congratulations to Steve Collins who wins an Audi R8 driving experience courtesy of Wish! We hope you enjoy every second of it!