Using and Driving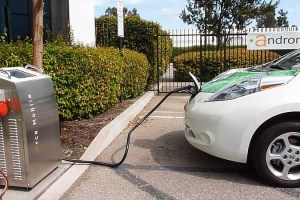 Then there's the issues of usability. There are a number of considerations here – the need for down-time to charge your car's battery, the difficulty in finding charging points (becoming less of an issue as time goes on, but still important) and the driving distance possible before needing to find a place to charge up or fuel up. While it is entirely possible to plan journeys and driving so as to always get the juice you need, it's simply not as quick and easy as fuelling up at a petrol station.
Electric cars have their advantages, for example, less moving parts meaning less need for maintenance. However, it's not fair to discount the serious concerns that many drivers have about their cost-effectiveness and performance. Choosing a hybrid may be an option, depending on which specific concerns are most important to you. Regardless of your decision, just make sure you're well informed before you sign the contract. Blithely opting for petrol or diesel without considering electric or hybrid isn't a good idea, but neither is jumping on the electric bandwagon without knowing what you'll be in for. Real progress in the move to electric requires an honest appraisal of what works and doesn't work, not just cheerleading.
---
Images via Stock Exchange, User Wknight94, User SunsetGreenLine.