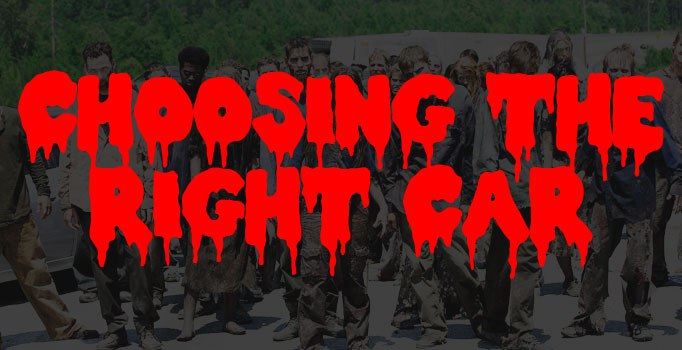 Look, we all know that the best vehicle for the apocalypse would be some sort of tank. Covered in weaponry, inches thick armour plating, there's no safer place to be when the dead rise from their graves to feast on the living.
But think about it. Do you even know how to drive a tank? And where are you going to find the fuel to refill something so big? And where will you even find a tank? If you're gonna survive, you need to think these things through. Seriously.
When choosing a car, there are three key things to consider:
1. Miles per gallon
You want to make the most out of the fuel you find out in the apocalyptic landscape. Zombies are one thing, other survivors turned feral desperate to save themselves will fight to the death for a few extra gallons of unleaded. So when you do find that fuel supply, you want to make the most of it. High MPG is a good place to start.
2. Storage space
Supplies will be in short…they will be rare. So you'll want to hoard more than a magpie at a cutlery fair. You will need as much storage space as possible to fit everything inside. Chuck out the seats, chuck out the dead weight (read: the weak and feeble) and make space for those extra tins of baked beans (choose the ones with the little sausages for extra protein).
3. Pedestrian protection
"Wait what?" I hear you ask. For Chrissakes hear me out! The European NCAP test all cars for adult, child and pedestrian protection. But in this case, you want a car that will do some real damage when you run down those undead monsters blocking your path. They need to go down and stay down, so search for cars with a low pedestrian protection rating on the NCAP website. The more dangerous the car, the less zombies chasing you for a taste of your sweet, sweet flesh.
Found a car that satisfies points 1 to 3? I highly recommend getting your hand on this bad boy.