Ford Focus 1.0 EcoBoost 125 Zetec S Auto (2016) - From £268.46*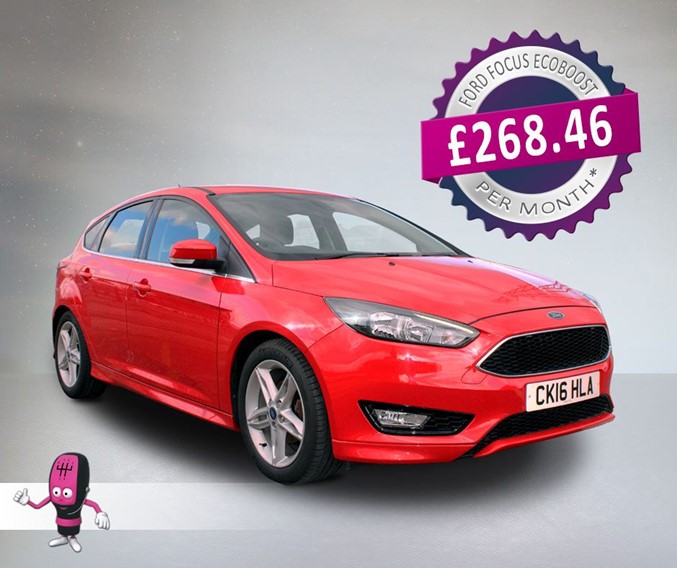 ONLY ONE LEFT IN STOCK! - Apply online now 
This 2016 Ford Focus Zetec S is powered by a 1.0-litre turbocharged EcoBoost petrol engine and is fitted with a six-speed manual gearbox. It may not be as fast as a Formula 1 Ferrari, but you'll be surprised at how quick this little eco-friendly Focus is.
The Zetec S is one of the sportiest looking cars in its range, combining the sporty design with all the comfort of a standard Ford Focus. It is equipped with a blue trip computer screen, sat-nav technology, sports seats and a push-button start. 
The Focus Zetec S also provides an engaging and comfortable driving experience, especially down country roads.
If you miss out on this particular deal, don't worry! Our friendly Customer Advisors will be able to assist you in finding other amazing deals on similar car models. You can find some of our options below:
Apply online or call us on 0800 1777 290 and our team will be happy to help! 
---
Car Spec
Colour  Red
Engine  1000cc
Doors  5
Transmission  Manual
CO2 146g/km
Year  2016
Fuel Type  Petrol
Apply online now or call  0800 1777 290!