Confidence that the car you purchased is ready for the road
Here at Creditplus, our Find, Fund & Deliver service helps our customers find their perfect car. We already have a dedicated Pre-Delivery Inspection Centre where all cars we supply undergo a thorough inspection, clean and valet before delivery. Cars today are more than just an engine on wheels, with onboard computers and systems designed to keep a car running smoothly. It's not so easy to look under the bonnet and check how a car is running. That's why we have become an RAC Approved Dealer to provide more peace of mind for our customers.

Introducing RAC BuySure
As an RAC Approved Dealer, all the cars that we supply come with RAC BuySure, so you can be confident that the car you've purchased is ready for the road. The RAC BuySure package comes with the following: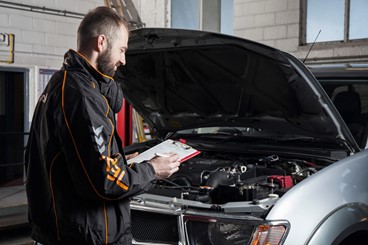 The warranty provided by the RAC covers all makes and models of vehicle, so you can choose whichever car you want. The warranty gives peace of mind so that when your car is delivered, you can get out on the road knowing that you're covered should something happen to your vehicle. For those seeking extra protection, you can extend the length of the cover for anywhere up to 36 months. 
As part of the RAC Approved Dealer program, experts from the RAC visit the our Preparation Centre six times a year to ensure that vehicles are prepared to RAC standards. 
For more information about RAC BuySure, or extending the term of your warranty, please speak with your Customer Advisor.  
RAC 82-Point Approved Vehicle Preparation Standard
Quite possibly the most thorough and comprehensive vehicle check available, the RAC 82-Point Approved Vehicle Preparation Standard provides a thorough examination of a car's roadworthiness and condition. Here are just some of the points covered in the check: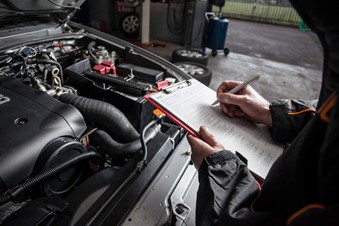 Vehicle history check
Road test, including checking the battery, exhaust, gauges and more
Vehicle exterior examination, including bodywork, windscreen, door locks and body panels
Vehicle interior examination, including door operation, windows, mirrors, alarms and seatbelts
Road wheels and tyre check
Engine compartment inspection, including oil levels, engine coolant, gearbox fluid levels, engine mountings and radiator
Underbody inspection to include a look at the exhaust condition, catalytic converter, brake pads and suspension
The 82-Point inspection will provide all customers with confidence that their new car is ready for the road.