Win an iPad mini - Leave a car review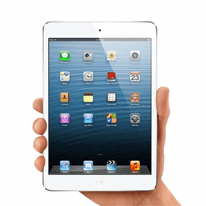 Do you love every part of your car? Or are you fed up with a niggly feature? This is your chance to tell the world as we're offering our customers the chance to let everyone know just how good (or bad) their car is. Our owner reviews are compiled of honest feedback and opinions that our customers have provided us.
300 Reviews = 1 iPad Mini prize
We're not just giving away one iPad Mini; instead we'll release a new prize every time we reach the milestone of 300 reviews. When you complete a review you'll be given a virtual raffle ticket and the draw for the raffle will be made once we hit our target.
Remember your chance of winning is high; you have a 1 in 300 chance to win - better still you can write multiple reviews to increase your chance of winning!
So what are you waiting for? Enter this form to apply or visit our reviews page here. 
View our Terms & Conditions.