Working in Poole
Dorset has nearly 100 miles of beautiful coastline, including award-winning golden sandy beaches, stunning natural coastline features and beautiful country parks. No one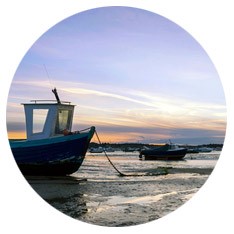 can deny that Dorset offers its residents and visitors something special.
Along with the magnificent sights that Dorset hosts, it also has a lot to offer in terms of places to eat, drink and shop.
With Dorset's mild climate and fertile soils, the county is home to some of the finest local produce, including an excellent range of freshly caught seafood and hand-reared meats.
Poole and the surrounding towns offers its visitors a great shopping experience, from your typical high-street brands to high-end luxury goods.
Bournemouth - which is a 15 minute car drive away or 30 minutes by public transport - is renowned for its vibrant atmosphere and nightlife. It's known as one of the most exciting places to enjoy a night out along the south coast, from the latest theatre productions to traditional pubs, ambient jazz bars and cosmopolitan nightclubs.
The relaxed pace of life on the south coast does make you forget that London is only a two hour train journey away. With a direct line from Waterloo to Weymouth, calling in at Poole means that you're never too far from the hustle and bustle of the capital.