What's an Affiliate Program?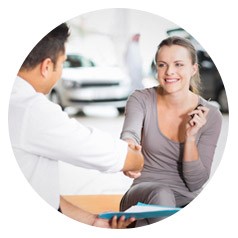 Are your customers potentially interested in finding the best car finance deals on the market, complete with the best level of customer service? Look no further than Creditplus.
With a team of experts and a market leading website, combined with the latest innovations in technology, our customers are presented with a far superior car finance journey. 
The diversity of our lending panel means that we're able to help and find a financial solution for the majority of customers that apply to us, resulting in higher levels of commission for our partners.
Here at Creditplus we run an in-house Affiliate Program, which works by allowing our partners to send us potential customers who are looking for a fully comprehensive car finance service.
Commission is paid to our partners on a revenue share basis. What this means for you is that when we complete a car finance deal from a lead that you've provided, we'll split the revenue with you.
Joining our Affiliate Program will help enable you to monetise your traffic by making a profit from every lead you send that ends in a completed deal. We're proud to work with a fantastic range of partners, from blue chip organisations to sole traders.
With technology at the core of the business, it means that our Affiliate Program is completely scalable and can be tailored to suit both you and your website's requirements.