Reveals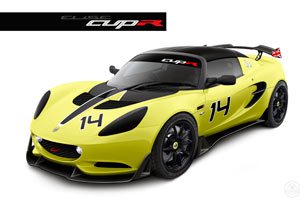 The place to start is of course on the reveals. Autosport international is historically the show of choice for small car companies to showcase their new concepts and releases. Reveals from the likes of Zenos, Radical and Twisted all went down well, as well as Lotus unveiling the new Elise S Cup R.
The Lotus Elise S Cup R is priced at £52,838, and boasts a 217bhp, 1.8 litre engine. Lotus' Robert Manwaring said that he expected the car to be more popular abroad than in the UK, mentioning some huge opportunities in Asia.
Zenos showed off the new E10, the first of three cars in their new range, priced from £24,995. Former Caterham CEO Ansar Ali, who now runs Zenos, admitted that the car was finished and ready less than 24 hours before its debut at the show – but thankfully, it was presented in its full glory to the press and public.
Alongside these reveals, the likes of McLaren, Ferrari and Jaguar showcased some of their best and brightest cars, both new and classic, but the attention was still well and truly turned on the small manufacturers.