The Creditplus Stand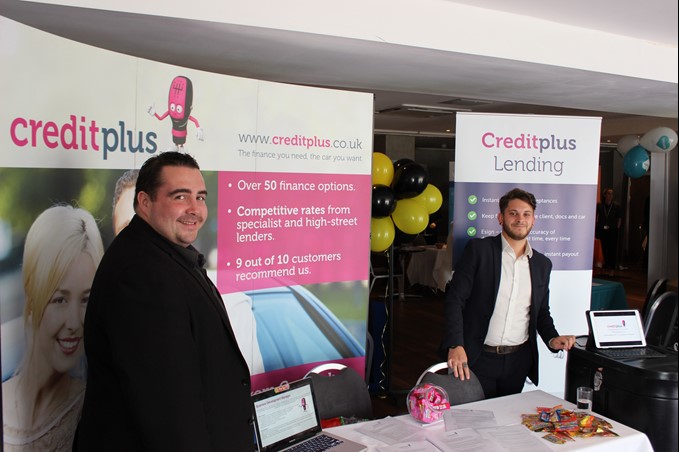 Matt and Warren, our internal recruiters who attended the event and were kind enough to set up our very welcoming stand, thought the job fair would be a great opportunity to get the Creditplus name and brand out there, while meeting with prospective employees they might not be able to meet otherwise. And they were right! Not only did they get to meet some great candidates, they also got to speak to some very friendly people from other companies in the Dorset and Hampshire area. Online networking is great, but nothing can replace the human touch.
The Creditplus stand not only gave job-hunters the opportunity to chat with Matt and Warren and get to know what we're all about, it also allowed them to personally deliver their CVs and get to know all the vacancies we have available. When visiting our stand, eager job seekers were also able to get a feel of what we're looking for in a candidate - I believe awesomeness is the best word to describe it.
Last, but not least, rest assured that no one left our stand empty handed, as we had plenty of sweet treats to go around!
Attending the Daily Echo Jobs Fair was definitely a good call. After all, it's not every day that we get the opportunity to chat with such a different group of people and show them why Creditplus is such a great place to work at.
The event was sponsored by Bournemouth-based company Health-on-Line, which currently employs about 400 people in the area.
Want to know more? See a complete list of the companies that attended the event.