Hybrid Technology
Like the new Ford GT, the Honda NSX will be fitted with a V6 engine. Unlike the Ford, the NSX will use hybrid techonologies to provide its impressive vital statistics. Combining Honda's high performance engines with new hybrid electric-drive technology, the car has had to be increased in size from the previous generation to fit the new engine. Super Handling All-Wheel Drive gives the car one of the most advanced and intelligent powertrains on the market. Front electric motors create dynamic torque, enhancing acceleration and braking performance. A dial operated control system gives four different driving modes: Quiet, Sport, Sport+ and Track. To put its through its paces, the new NSX has gone through vigorous testing including around the iconic Nurburgring circuit.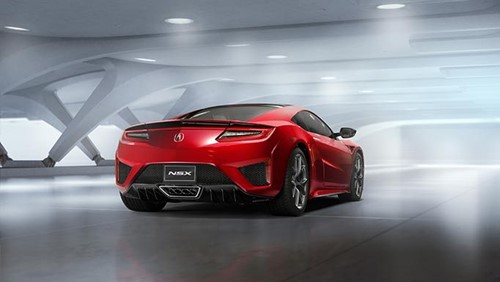 Away from the engine, the new NSX body has its frame constructed from aluminium and ultra-high strength steel, as well as other advanced materials. Carbon fibre floor completes the body. World first casting technologies give the body strength whilst also reducing weight.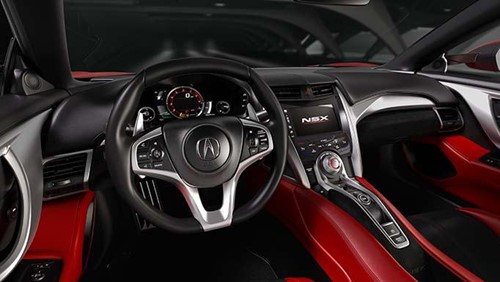 The interior has been designed for ease of use, with an excellent seating position providing great visibility. Simplified controls keep the focus on driving, whilst the seating has been designed for comfort.