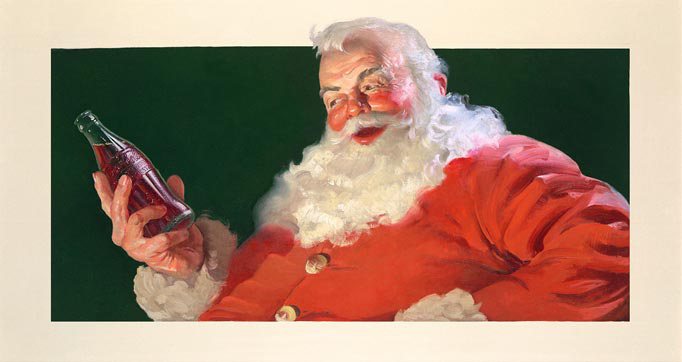 According to the official Coca-cola website, back in 1931 the company was looking to use Father Christmas in one of their ad campaigns. The problem was, up until that point the image of Father Christmas or Saint Nick varied from culture to culture. In some he was elfin, others tall and gaunt, sometimes even frightening. Coca-cola commissioned Haddon Sundbloom to paint a new Santa Claus for their adverts. Sundbloom, a Swedish-American artist, came up with the jolly red bearded grandfatherly figure. As Coca-cola's adverts spread, so did the image of Father Christmas that we know and love today.
More from Creditplus:
Want to know what makes a great car television advert? We took a look at some of the best to see what elements are needed to make a cracking ad.
Creditplus car review: The Fiat 500, a fantasticly quirky urban drive. Find out what our customers are saying and see some of the great deals available.
Best car videos of the week – Driving dogs? Jet bikes? All included in our viral car video roundup.