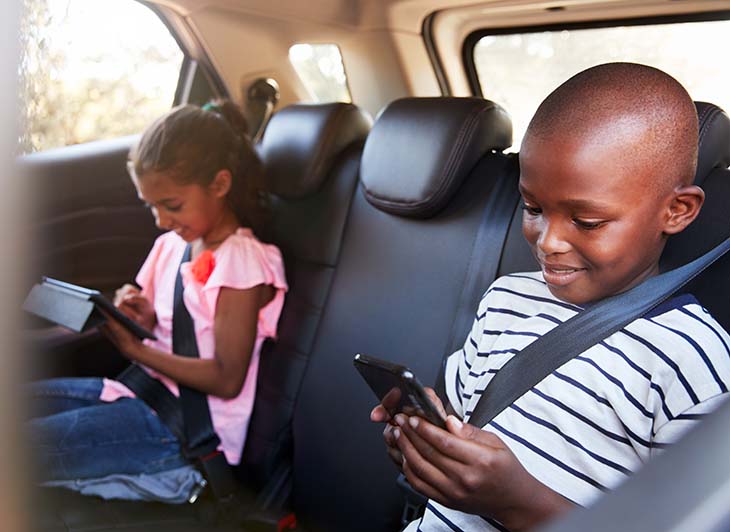 Portable entertainment
No one wants to have their kids staring at a computer screen 24 hours a day, 7 days a week. But, if there is ever a decent time to hand your child a tablet or games console, its on these long car journeys.
You'll need to make sure they are fully charged, and you might want to bring a power cable that you can plug into your car's power source.
You can still be disciplined and use the threat of removal as a way to make them behave. It's also perfectly okay to have them take a break from the tablet. After all, books and comics never run out of battery.
Alternatively, you might want to create a travel playlist for the trip, combining songs your kids love with ones that you adore.
Not only is it a great way to have everyone singing along in the car, but you can also introduce the next generation to the music you love.
It might not be their cup of tea, but you may unlock a future music savviness that will bring you benefits when you're older.