The Build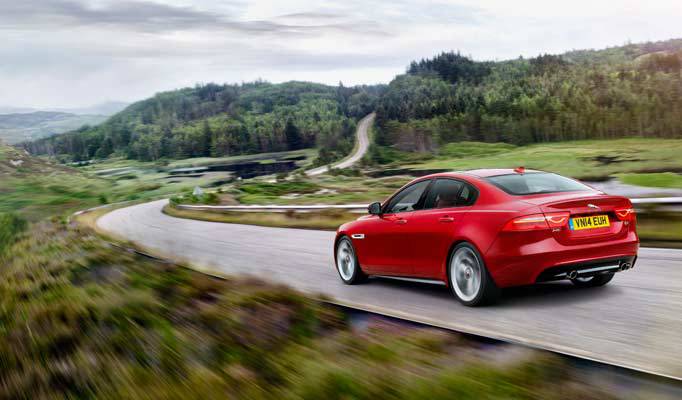 The Jaguar is built from a large amount of aluminium, making use of Jaguar's expertise with the material. The majority of the aluminium is the 6000-series alloy, and it will be the first model to use Jaguar's modular architecture. The biggest example of this is the bodyside, which is formed of one piece of 1.1mm material.
Design wise, the large front air intakes, chrome side vents, and 20-inch alloy wheels are designed to give an idea of the car's speed. The new XE will also be the first Jaguar to have electric power steering.
The XE will also come with intelligent technologies to make the driving experience better. All Surface Progress Control works as a low speed cruise control, adjusting the brake system and powertrain depending on the road conditions.