For Sale: 2007 Aston Martin DBS V12 GT, 3DR, 6-speed manual, 6.0 litre V12 As seen in Casino Royale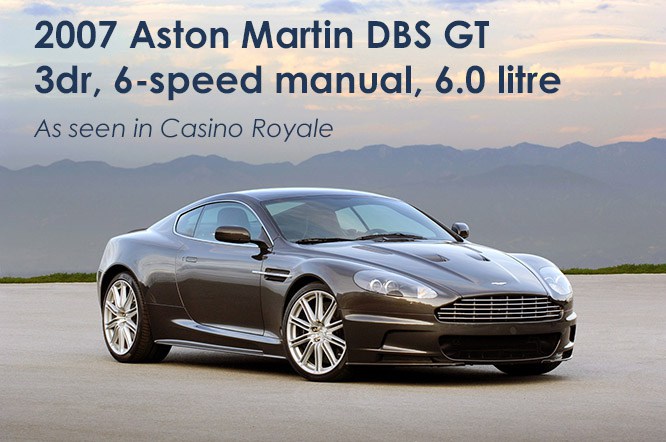 Condition: Excellent*
Description: Sleek gunmetal grey GT. Carbon fibre, leather, wood, stainless steel and aluminium interior surfaces. Lightweight which compliments handling and performance. DBS signature hand-stitched into front head restraints. Aston Martin engine. ADS (Adaptive Damping System) adjusts suspension to driver requirements. Used occasionally for pursuit of undesirables.
Optional extras included: Spare handgun (Walther PPK) and portable defibrillator.
*Minor scuffs from a seven-time rotation after taking action to avoid an obstruction in the road whilst in Montenegro. Confirmed world record.