Tag Heuer, Rolex and Formula One
Formula One. The greatest motorsport on the planet. A sport of high speeds, fast racing, and iconic characters that make men envious around the globe. Senna. Hunt. Schumacher. Names that transcend the boundaries of the sport, becoming symbols of aspiration for any men with a sense of style. It's no wonder then that the top horologists want to have their timepieces associated with these great men.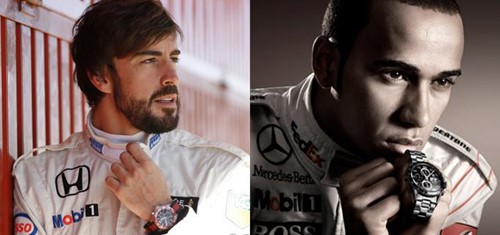 Tag Heuer have long associated themselves with the top F1 drivers. The most iconic watch is their Monaco brand, with variations worn by F1 greats David Coulthard, Alain Prost, Kimi Raikkonen, Fernando Alonso and Lewis Hamilton, as well as the king of cool himself Steve McQueen. The partnership with the Mclaren team continues to be successful, perhaps more so than the team's success on the track.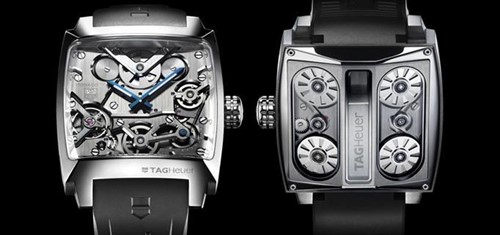 It seems surprising that Rolex have only recently become officially involved with Formula One. Perhaps the world's most famous watch brand, Rolex has long held an interest in motorsport and the icons associated with it. Three time F1 championship winner Sir Jackie Stewart became a spokesman for the brand, regularly wearing a rolex in the pits at grand prixs. He was often joined by Paul Newman, the screen legend and keen motorsport enthusiast. He wore the famous Daytona watch during the filming of motorsport drama "Winning" in 1969. He liked the watch so much that he continued wearing them off screen. The "Paul Newman" Daytona watch has become something of a holy grail for enthusiasts, with a model selling at Christie's for a staggering $1.1 million.