Are influencers still relatable?
As the big YouTubers' earnings soared, their lifestyles became more and more lavish. Gone were the grainy videos of teenagers reviewing high-street make up in their bedrooms, as we started to see more and more luxury getaways, designer hauls and enviable house tours. The art of sharing online changed too; vlogs became polished and glossy with animated intros and jingles, and blogs boasted slick designs and photography worthy of the pages of Vogue.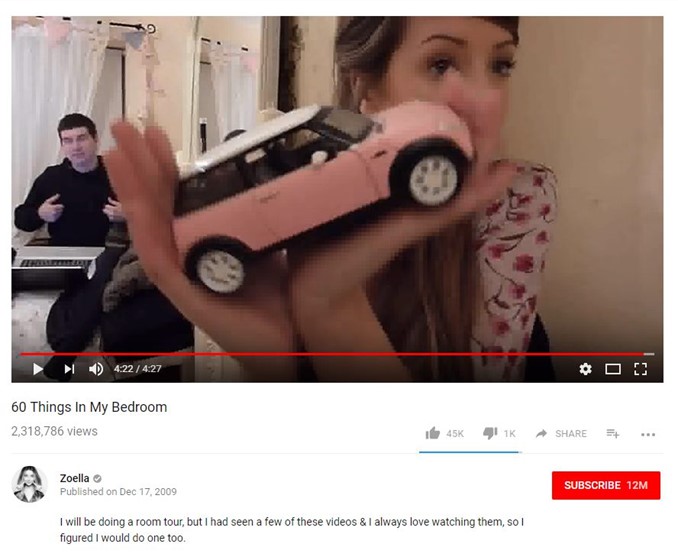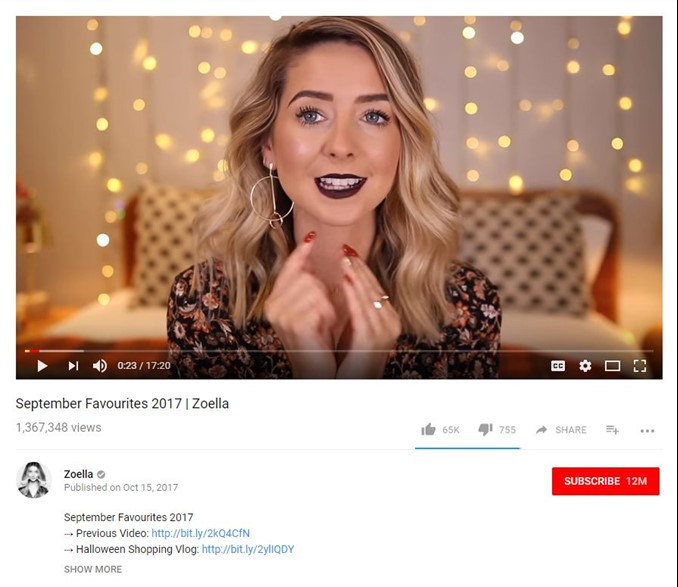 A screenshot of Zoella's first vlog (made in 2009), versus one made in 2017. Quite a difference in quality!
In recent years, the shift from hobby to lucrative business has been clear to see. It's not more about having a 'little corner of the internet', but rather creating a brand. To compete in a saturated market of online influencers, creators must not only put out content of the highest quality, but be experts in SEO, marketing and social media.  
Earlier this year, Zoella moved into a new home so spectacular it left many people gasping. Of course, we all know (and admire) how much money these online stars make, but it begs the question of whether they are still the same, relatable 'internet best friends' we originally subscribed to.
Every YouTuber worth their salt now releases books, merchandise, beauty products, fragrances and homeware. It seems there's been a growing sense of disillusionment with 'money-grabbing' influencers. At best, they're described as being 'out of touch' with their audiences; at worst, they are strongly criticised for 'exploiting' their young fans with expensive, poor quality merchandise.