What matters the most in a review?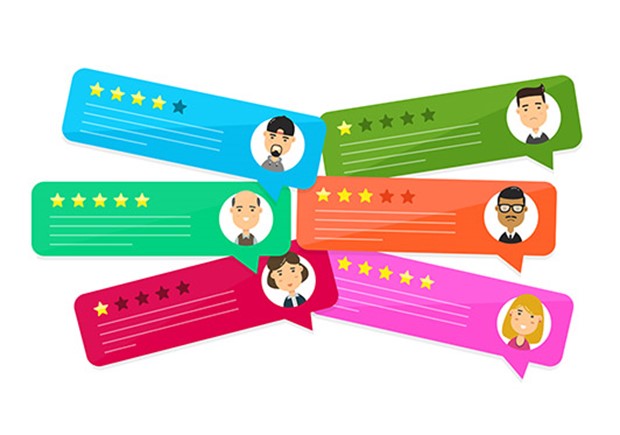 According to BrightLocal's research, 85% of consumers now trust online reviews as much as a recommendation from their friends and family, but reading one review is not enough for most people to trust a business.
54% of consumers consider the average star rating to be the most important factor when deciding if a company is trustworthy, with 87% of consumers saying that a business needs a rating between 3 and 5 stars before they decide to use their products or services.
48% of consumers need at least a four out of five stars rating before they choose to use a business. The number of reviews was the second most important deciding factor in 2017, with 68% of consumers reading four or more reviews before deciding to trust a business.
The study also suggests that feeling like a company is listening to their customers is becoming increasingly important to us as consumers, with the importance of businesses responding to reviews rising to 30% - up 10% from 2016.
People not only recognise the importance of reviews in helping them decide whether to trust a business, they also seem to be increasingly willing to share their own experience with other consumers.
63% of respondents have left positive reviews for local businesses, while 32% have left reviews for negative experiences – suggesting, once again, that, despite common belief, a positive experience seems to be more compelling than a negative one, both when reading and leaving customer feedback.
Fortunately, most businesses seem to be paying attention, as 74% of consumers say they have now been asked for their feedback on a company.