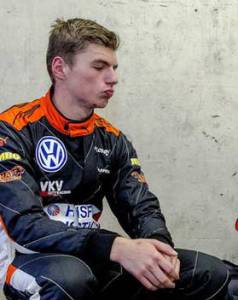 Young Verstappen has been racing all his life. Born in Belgium and of Dutch nationality, September 1997 to Jos Verstappen, former F1 driver, and Sophie Kumper, a successful kart driver in her own right, Max started kart racing in 2007. He made his single seater debut earlier this year, racing in the European Formula 3 Championship for Van Amersfoort Racing. He is currently in second position in the standings, having won 8 races.
His skill behind the wheel led to an offer from Mercedes to join their young driver program. In the end he opted for the Red Bull Junior Team, joining on the 12th August. Six days later, he was announced as replacing Jean-Eric Vergne as one of Toro Rosso's drivers for the 2015 F1 season. He will line up alongside Daniil Kvyat.
"Ever since I was seven years old, Formula 1 has been my career goal, so this opportunity is truly a dream come true," said Verstappen. What's most remarkable about his age is that in his native Holland, he is still under the legal age limit to drive. Set at eighteen years old, Verstappen won't be able to legally be on the road until well into his first Formula One season. The FIA have provided Verstappen with a special license to enable him to race. All eyes will be on the young Dutchman when he lines up on the grid at the start of the 2015 season.
More from Creditplus Motorsport:
Enzo Ferrari – The Best Quotes
Daniel Ricciardo – Ten Facts about F1's new Aussie superstar