What can you do along the way?
Whatever you're looking for, you'll be spoilt for choice! Here are our top picks for every type of traveller.
Adventure and wildlife
Climb a Munro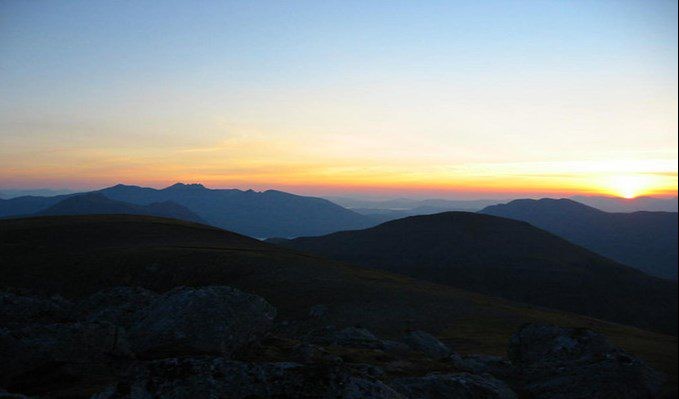 For the most adventurous travellers, climbing a Munro on the famous Scottish mountain ranges is an opportunity not to miss. Take your pick: Ben Hope, An Teallach, Suilven and Stac Pollaidh are all accessible through North Coast 500 and can offer challenging climbing experiences that will be rewarded by a breath-taking view of the Highlands.
Bathe on a waterfall
Hidden in the northern end of the Highlands you can find the surprising Smoo Cave, located 1.2 miles away from Durness.  This limestone sea cave has a wonderful cascading waterfall you can bathe in and tours of the cave are available during summer months, giving you the opportunity to visit the impressive inner chamber by boat.
Spot the local wildlife
If you're into wildlife-watching, you can't miss a stop at the Moray Firth, the largest firth in all of Scotland. It extends from Duncasby Head to Inverness and it is known as one the best dolphin watching spots in the entire European continent, with over 130 of the adorable sea mammals estimated to live there.
---
Castles and historic landmarks
Dunrobin Castle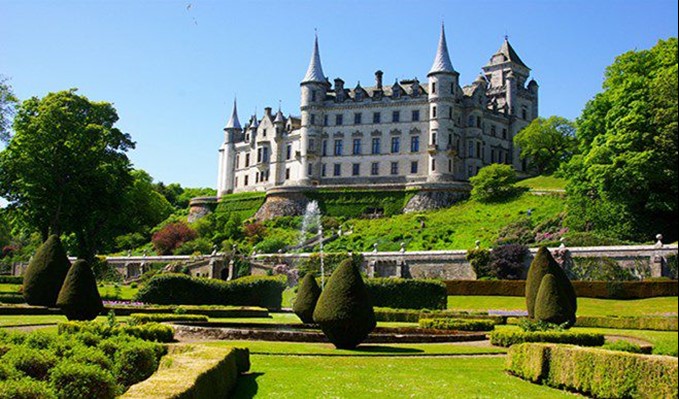 Originally built in the Middle Ages and located one mile north of Golspie, Dunrobin Castle is the largest castle in the northern Highlands. Its rich architecture and French-inspired gardens are a remarkable testament to its seven centuries of history. The castle is open to visitors between April and October every year.
Urquhart Castle
Situated 13 miles south-west of Inverness, this medieval castle with over a thousand years of history has a spectacular view over Loch Ness. The majestic Urquhart Castle is a living proof of the rich and dramatic historical heritage of the Highlands and its visitor centre is accessible all year-round.
Pictish Trail
The Pictish Trail is a treat for history lovers. It goes from Inverness to Golspie, taking you on a journey to explore the incredible stones carved by the Picts - Celtic-speaking tribes who lived in eastern Scotland between the 3rd and the 9th century. The trail extends through 17 Pictish sites and is open to visitors between the 1st of May and the 30th of September.
---
Beaches
Achmelvich Bay
Achmelvich Bay is a white sand beach located three miles from Lochinver on the magnificent northern Highlands coast. It's a popular destination for water sports lovers, with water-skiing, windsurfing and kayaking being the most sought-after activities. The only downside to this stunning beach is that you aren't allowed to bring your dog with you during tourist season.
Big Sand Beach
Located on the Gairloch coast, just 3.5 miles away from the village, this beautiful beach offers you an amazing view of Torridon and Skye.  It is known for its warm waters during the summer and it was officially awarded Designated Bathing Waters status for 2017, so if you're a sun-seeker, going for a swim with a view over the mountains is an experience not to miss.
Balnakeil Beach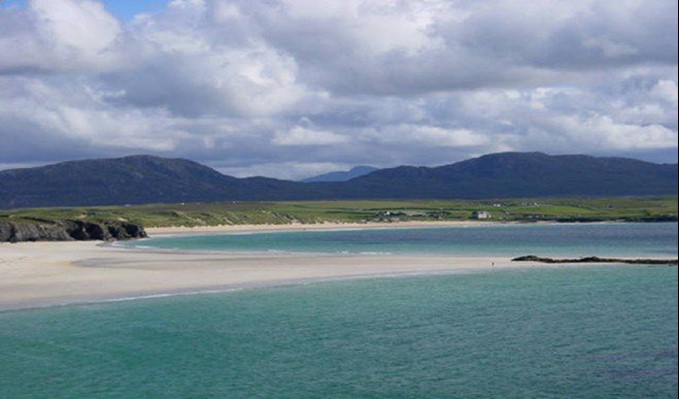 Famous for its gorgeous sunset, Balnakeil Beach is a crescent shaped beach with large dunes that offer you a quiet and relaxing bathing experience. It's located in the top north of the Scottish coast, less than a mile away from Durness. Its wide extension of white, clean sand makes it the perfect choice for a sunny, relaxing day in the northern Highlands.
---
Food
Kishorn Seafood Bar
If you consider yourself a proper foodie, you'll definitely want to treat yourself to some local, fresh seafood during your road trip.
The Kishorn Seafood Bar is located in Strathcarron, in Wester Ross, and offers you a variety of freshly prepared delights you can eat while enjoying the sea view in a friendly environment. And all of this at a reasonable price. Their popularity is well supported by their online review ratings: 4.5 stars on Trip Advisor, 4.6 on Google reviews and 4.9 on Facebook.
Lochinver Larder
The Lochinver Larder pride themselves in serving the 'best pies in the Highlands'. Their typically Scottish menu is always freshly prepared and they use locally produced ingredients whenever possible.
You can find them in Lochinver, by the Inver river, and their friendly staff and unpretentious atmosphere are bound to make your meal experience a very pleasant one. They have an overall review rating of 4.5 starts on Trip Advisor, 4.7 on Google reviews and 5 on Facebook.
Whaligoe Steps Café
The Whaligoe Steps Café is a small and charming café and restaurant in Caithness. Their fresh Mediterranean-inspired summer menu and their variety of home baked sweet treats make them a good option to sooth your savoury appetite and sweet cravings alike. The surrounding scenery is stunningly beautiful and their reviews speak for themselves: they're rated at 4.5 stars on Trip Advisor and 4.4 on Google reviews.
---
Distilleries
Pulteney Distillery
Open since 1826, this historical whiskey distillery still maintains its traditional methods to create one of the most reputable Scottish whiskey blends: The Old Pulteney. Located in Wick, the distillery offers guided tours that allow you to peek at their production process and taste their award-winning whisky. If you have a taste for single malt, be prepared not to leave their gift shop empty handed.
Dunnet Bay Distillery
This family business is known as one of the best places to enjoy a good Gin in Scotland – and rightfully so. Their Rock Rose Gin has become a huge success among tourists and locals alike and they still source their ingredients locally, whilst maintaining an artisanal approach to production.
This unmissable gem for Gin lovers is based in Caithness and visitor tours are available on Wednesdays, Fridays and Saturdays.
Glenmorangie Distillery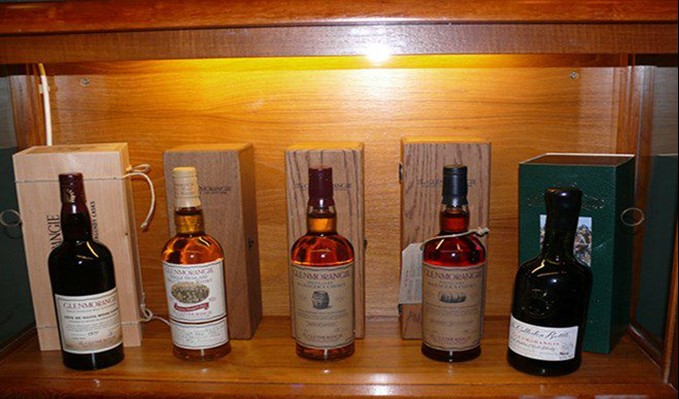 Glenmorangie Distillery can be found outside the small town of Tain, in the county of Ross, and has been producing its worldwide famous single malt whisky since 1843. 
They have the tallest stills in Scotland, which are aimed at making sure their unique whiskey blend is condensed only with the most refined vapours. The Glenmorangie Distillery guided tour offers you complete access to the distillery and warehouses, where you will be able to see their whisky making process step by step and finish with a complimentary drink.