Your Customer Advisor is here to help
On being accepted for car finance, we'll advise you on the documents required and liaise with our Vehicle Buying team - or your chosen dealership or private seller - about your vehicle.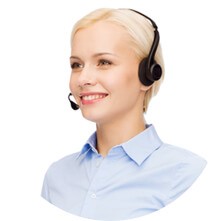 During the completion of the car finance paperwork, we'll invite you to complete an insurance declaration and a 'Demands and Needs' questionnaire. We'll then ask you to confirm the answers provided so that we can be certain that you understand all of the benefits of any recommended products. 
Your Customer Advisor will ask you a series of questions and, based on your responses, they'll highlight the products that will benefit you. Key Facts about the product will also be highlighted, along with any exclusions and cancellation rights.
We discuss below some of the optional extras available to help protect your car.
Keeping your car on the road with RAC BuySure and 6 months' Car Warranty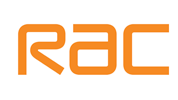 We want to get you on the road as smoothly as possible. Our Find, Fund & Deliver service means that not only do we find the finance, but we also source the car and deliver it directly to your door. For added peace of mind, every car supplied by Creditplus comes with the RAC BuySure package, including 6 months' warranty.
You can find out more about how the RAC BuySure package works by visiting our RAC Approved Dealer page. You can also extend your car warranty to up to 36 months. Ask your Customer Advisor today for more information.
For more information about Car Warranties, please visit our Car Finance Glossary.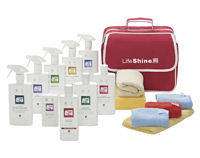 Autoglym LifeShine: available on all cars supplied by Creditplus
Creditplus are delighted to offer Autoglym LifeShine to all of our car supply customers. For the price of £350, our expert Car Valeting team will apply the product to the car, providing lifetime protection. Find out more about our customer offer and Autoglym LifeShine here.
Protecting your asset with GAP Plus
The Guaranteed Asset Protection (GAP) Plus / Return to Invoice (RTI) product offered by Creditplus, is designed to cover any shortfall between the amount your motor insurance pay out and what you originally paid for the vehicle, or the amount outstanding on finance. Find out more about GAP / RTI insurance by talking to your Customer Advisor, or call 0333 6000 290.Further reading: 
RTI Gap Insurance explained
Guaranteed Asset Protection (GAP) explained
Specialist Insurance
Having been established for more than 10 years, we're also able to provide attractive rates on specialist insurance, including tyre insurance, alloy wheel insurance and key insurance. To find out more, talk to your Customer Advisor or give us a call on 0333 6000 290.