Why does Spider-man need a car?
First appearing in "Amazing Spider-man #130 (1974)", the Spider-mobile was the product of Spider-man selling out. Desperately broke and needing money, the web-slinger signed a sponsorship deal with a car company Corona Motors. As part of the deal, the company would provide Spider-man with his very own car.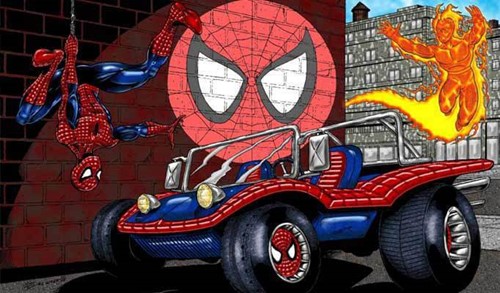 Designed by Spider-man (with a little help from The Human Torch), the car was a customised dune buggy complete with web launchers and a spider-signal. Able to drive up walls, the car eventually proved to be more trouble than it was worth. The Spider-mobile was dumped by Spider-man after it was damaged in an accident, not helped by the fact that the superhero didn't have a driving licence.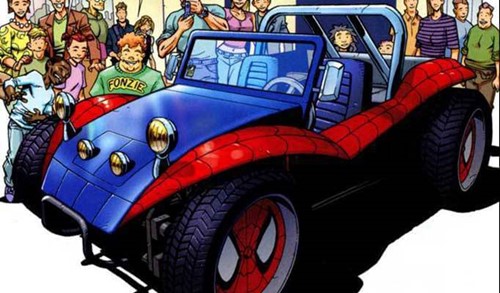 The car was then stolen by the villain Kingpin, modified and used against the Spider-man, before eventually being sent to the Smithsonian museum in Washington. Making sporadic appearances now and then, there has been little demand for the Spider-mobile to be reinstated full time.