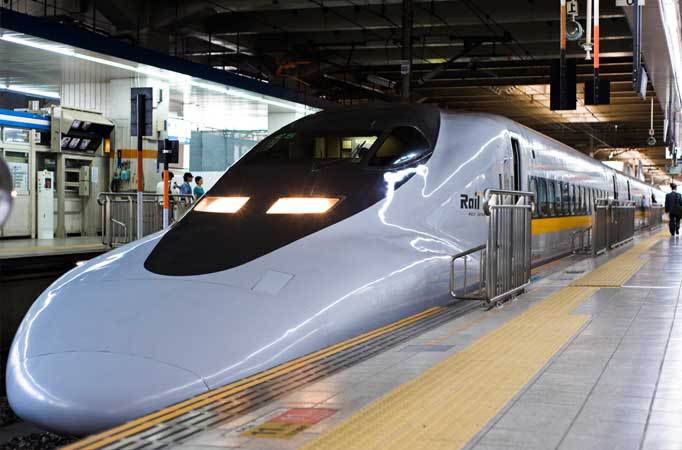 "Shinkansen" or bullet train as it's more widely known.
One such problem is the "tunnel boom" effect. When travelling at such high speeds through tunnels, upon exit a sonic boom like effect is caused. Normally when the train travels, the air it hits flows and diffuses in every direction without trouble. But when the train is in a tunnel, the air has no place to go and becomes almost caught. This shockwave builds and pulses down the far end of the tunnel, expanding out into the open and producing the familiar boom sound. This noise pollution is a major nuisance to those living near the tracks. So how do you solve it?
One engineer saw that a solution may be present in kingfishers. Preying on fish, kingfishers dive into the water to catch their food. When they do so, they do not make a splash. This is because their beak is designed to penetrate the water without making any shockwaves that could attract their prey's attention.