The Race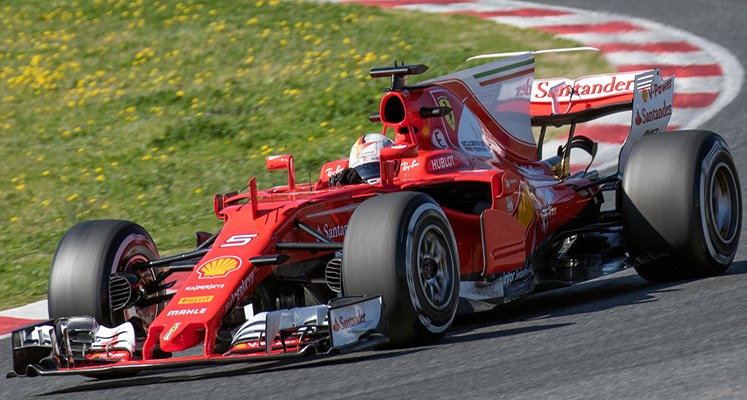 After an impressive qualifying race, Hamilton was able to take the pole position ahead of Sundays race at the Melbourne Grand Prix Circuit. However, this early advantage did not prove enough for Hamilton to take control of the first race of the season.
Thanks to a beautifully-judged drive, it was Sebastian Vettel who managed to execute a stealthy win for the first race of 2017. It took Vettel, who started second on the grid, 17 laps to steal the lead from his rival Hamilton, displaying superb driving as retained his lead for the remainder of the race.
Thanks to Vettel's sensational first race, Ferrari were able to enjoy their first win since the 2015 Singapore Grand Prix, ending Mercedes dominant reign. Vettel's ultra-soft tyres and aggressive pace immediately put pressure on Hamilton, prematurely diving into the pits and subsequently inserting himself in a bitter battle with Red Bull-TAG Heuer's Max Verstappen. Hamilton's 3.3 second pit stop, to transfer from ultra-soft tyres to 'softs' allowed Vettel to inherit the lead.
Hamilton managed to finish in a frustrating second place, 9.9 seconds behind the victorious Vettel, leading to fans relishing a battle for the Championship between the two F1 titans, despite it being very early days.