Hyundai show off Santa Cruz Concept and First Plug-in Hybrid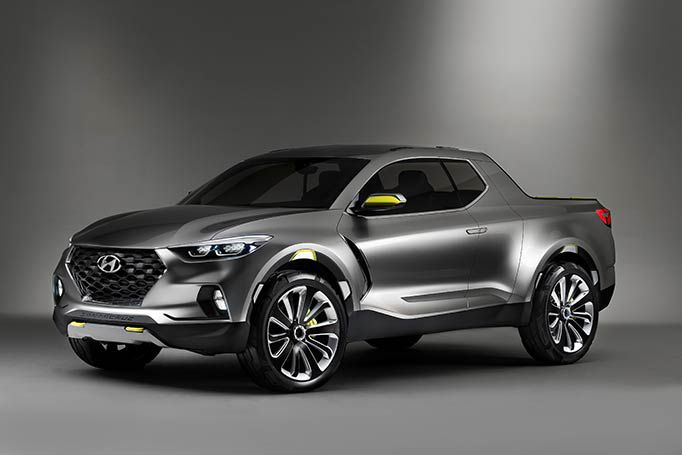 Hyundai made two big announcements at the Detroit Motor Show. First, they displayed their Santa Cruz concept – a new rugged four by four pickup designed for Urban Adventurers. A 2.0-liter turbo diesel powertrain giving 190 horsepower and 300 lb-ft of torque. Fuel economy is also good, with the concept in the 30 mpg range. The Santa Cruz also comes with the Hyundai HTRAC all-wheel drive system. Whilst it looks like a pickup, the size is more in line with a CUV (crossover utility vehicle), making the Santa Cruz more suitable for tight parking in urban zones. The concept is still in development, with a 2016 release likely.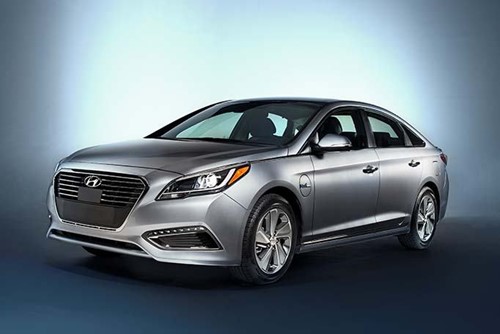 The second announcement was a Hyundai first – the Sonanta Plug-in Hybrid. The new, larger lithium polymer battery pack is five times larger than the current Sonata Hybrid, providing an electric only range of 22 miles. This will put the new Sonata further than any PHEV saloon. The 50 kW electric motor is 32% more powerful than the Sonata Hybrid, whilst the 2.0 liter Nu four-cylinder GDI engine working with the electric motor allows the new Plug-in to work just like the Hybrid when the battery is depleted. The Sonata PHEV's engine total output is 202 horsepower at 6,000 rpm.
The new PHEV is expected to provide an MPGe of 93, with recharge times taking 2 and a half hours at a 240v level 2 station. Again, the Sonata Plug-in Hybrid is expected to be available sometime in 2016.