No minimum wage for a robot
A machine that requires no rest breaks, only stopping for fuel, is surely a huge appeal to logistics companies that want to deliver to their customers. Whilst initial technologies require human operators, whose to say how long it will be before the technology is so refined that a human is no longer needed? Autonomous cars are predicted to soon be commonplace, making the roads even easier to navigate as every vehicle becomes connected. No more traffic jams. No more accidents. Just an easy path for driverless trucks to drive all day and all night.
According to the European Union, an estimated 75% of all goods traffic is transported by road. This number is expected to increase over the next few decades. And if driverless trucks prove to be a success, that percentage can only increase. Using human drivers means respecting things like employment laws and paying a fair wage – something that employers would see as a negative when compared to the autonomous technology available. Rightly or wrongly, human drivers would quickly be replaced.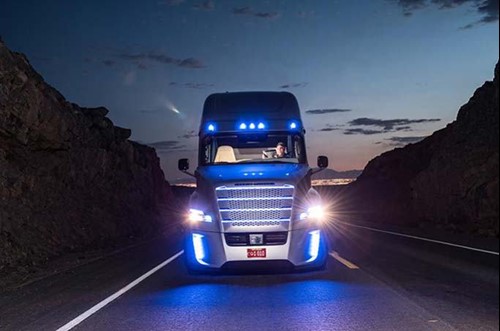 There are already several examples of automated technology in place in low speed environments. Self driving trucks are used in the mines in Pilbara, Australia, whilst the Tilbury docks have seen a huge change as automated cranes can unload container ships quickly and efficiently. This has led to many former dock workers being made redundant by the new technology. An unfortunate side effect of technological progress.