The Hero: Leonardo DiCaprio
The sustainability advocate and (finally) Oscar winner Leonardo DiCaprio has been especially vocal in his views. Since turning up to the Oscars in a Toyota Prius in 2008, DiCaprio has constantly been papped in his eco-friendly motors. Throughout his career, he has fiercely fought for sustainability and the well-being of the environment, and even dedicated his 2016 Oscar acceptance speech to the cause; here he is: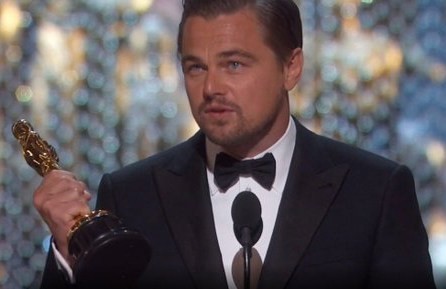 It's DiCaprio's passion for a greener planet which him to become an avid supporter of the Formula E series, even co-founding the Venturi Formula E team. DiCaprio's commitment to the racing series has also led him to become chairman of the Formula E Sustainability Committee, dedicating his time to promoting the use of electric cars, particularly in built up areas on a global scale. Now in its third season, Formula E is a revolutionary form of motor sport which uses environmentally friendly electric cars run by battery power. This is a huge step forward in the challenges for a greener planet, reducing noise pollution during the events and eradicating the need for petrol.
Hero Score: A straight 11/10, DiCaprio's opinions, claims and views are no ac