NINE: Lykan Hypersport (Furious 7)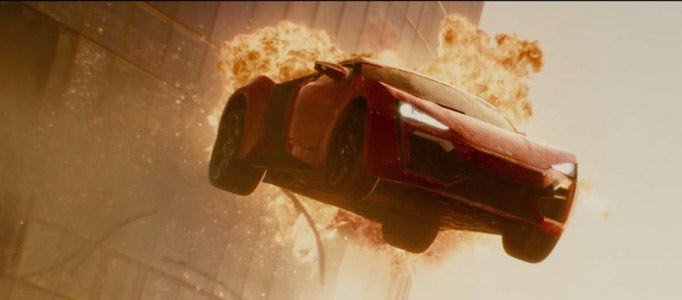 Watching the trailers for the newest Furious 7, one car immediately stood out – and not just because it was flying from one skyscraper to another. The Lykan Hypersport.
With a $3.7 million dollar pricetag, the Hypersport is one of the most expensive supercars on the planet. Built by Dubai based W Motors, it seems you would have to have Dubai amounts of money to own and run one. With 750 horsepower and 0-60mph in 2.8 seconds, the Hypersport is fast. Really fast. And if the laws of physics didn't apply, why couldn't it fly from one skyscraper to another?