Performance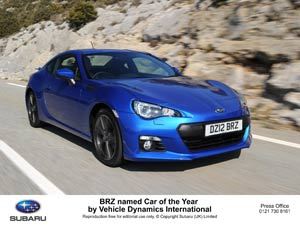 If you've ever watched a car review, you'll find that the reviewers will spend a great deal of time discussing the performance of the car. Even if speed isn't a primary concern for you, you'll still want a car that delivers a comfortable, enjoyable drive. The way a car handles, accelerates and steers is all important when it comes to driving a car, so, naturally, is a focus of most manufacturers. A car that has a superb drive will always be popular – and it's for this reason that you should test drive a few examples of the type of car you want before committing to it.
Performance can be quite subjective – executive saloons almost always offer the best quality, but can be quite pricey. For a really good drive, at a very reasonable price, look to the Subaru BRZ, voted on of the ten best performance cars at the Geneva Motor Show last year.
These are just a few of the many factors that you might take into consideration when looking to buy a new car, but everybody's individual circumstances will dictate a different car for them – otherwise we would all drive the same type! A good all-rounder, according to the general consensus here at Creditplus, would be a Ford Focus – reasonably priced, with good performance, it would be hard to go wrong. If you are struggling to decide on a car, our expert logistics and advisory teams can help you decide, and even find you the perfect car and a great rate thanks to our exclusive partnerships with dealerships. Simply tell your advisor what type of car you want – and be as specific as you want to be!