The Luxurious Gentleman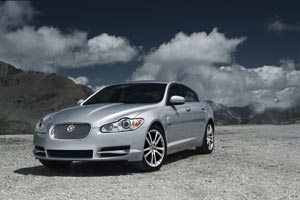 If you prefer comfort over anything else, Jaguar have offered some great cars. The British (but technically Indian) manufacturer has made a reputation for comfort whilst not giving up on great performance. What's more, you can find a relatively modern model within the £10k budget if you sacrifice a low mileage to do so.
Within this price range, you can pick up a gorgeous-looking Jaguar XF with a 2.7l engine and under 90,000 miles if you know where to look. In exchange for this, you can expect some models to come with navigation, bluetooth and other fun extras.
The only thing to look out for here is reliability. As they are generally only found with a relatively high mileage within our £10k budget, it's worth getting a mechanic to take a look over any car you find. If you choose a good one though, you'll be cruising down the motorway in comfort and regal style!
Has the Jaguar caught your eye? See what we've got on our database here. If you can't find what you're looking for, don't worry. Give us a call and we will find what you need!
Whether you like it or not, your car says a lot about who you are, so why not scream it as loud as you can? Can you think of any other statement cars in our £10,000 budget? Let us know on the comments or on our Facebook page. If you'd like to get any one of these cars, apply for car finance here and you could drive away an amazing, head-turning motor very soon!