Mercedes-Benz GLE 450 AMG Coupe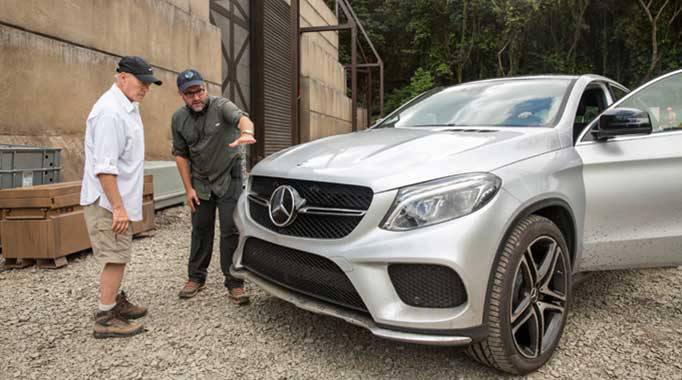 Revealed in the final trailer for the film, the Mercedes-Benz GLE 450 AMG Coupe made its world premiere in Jurassic World. The first prototype of this car was especially made for Jurassic World, shipped onto set with a level of secrecy usually kept to royalty. Covered in a tarpaulin, the crew went to extreme measures to ensure that no paparazzi or movie fans snapped a photo of the secret new model.
A crossover SUV and Coupe, the GLE 450 is another entry into the increasingly competitive crossover market. Designed to combine the sportiness and dynamism of a coupe with the versatility of the SUV, the new GLE 450 is the first in the new AMG sports line. Dubbed a "posh roader" by Top Gear magazine, the GLE 450 will go on sale in the UK in September, selling for around £50,000.