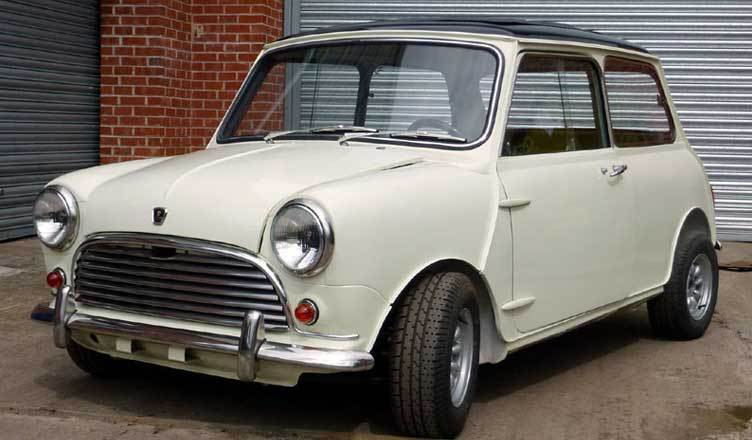 My all-time dream car? There can be only one, a 1968 Austin Mini 999cc, preferably in white and in mint condition. I first fell in love with classic minis after watching the original Italian Job movie with Michael Caine. If by some miracle you haven't seen the film, it's a comic caper movie about a plan to steal a gold bullion shipment from the streets of Turin by creating a traffic jam. To get the gold out of Turin are three classic minis, red, white and blue, that transport the gold to safety.
Classic minis are iconic, classy and great fun to drive. Finding one in first class condition is damn hard. You can expect to pay around £30,000 for a pristine Austin Mini, should you be lucky enough. The Mini tells a story of classic British engineering coupled with style in bucketful's. Much like my fiancé, they will always have my heart.
Thank you Marcus! If you are looking to buy a used car and looking for some advice, The Used Car Guy blogreally is a wealth of information. You can also find him on facebook and twitter.
That's it for our UK Blog award profiles. Good luck to The Used Car Guy, Take To The Road, The Car Spy and Motor Martin at this year's awards.