Bournemouth Wheels Festival
The Bournemouth Wheels Festival is the country's largest free family car event. Taking place across three days down at Bournemouth seafront, the festival has quickly become a highlight on the car enthusiasts calendar. 2016 was the third year the festival ran and was the biggest yet!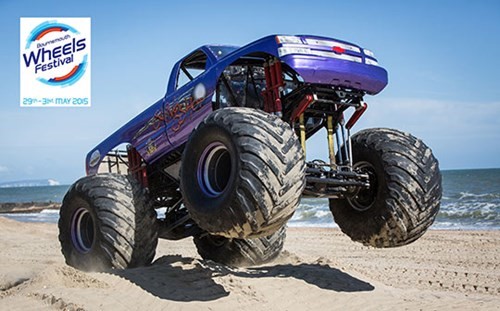 Stunt teams, supercars and monster trucks all took to the beautiful Bournemouth seafront as a larger crowd of visitors flocked to bathe in the automotive glory. Highlights included British racing driver Tom Chilton racing along the performance straight, Australian daredevil "Kangaroo Kid" performing his thrilling stunt show, and the monster truck display team racing along the beach and crushing cars.