My list of the best unbiased YouTube channels for car reviews
I have scored the channels out of 5 stars, with 5 been the most awesome with regards to quality of content and popularity of channel.  They are ordered highest score to lowest, so you will know the winner straight away.
YouTube channel review:  CarBuyer
YouTube Channel score:  5 stars
Creditplus review:
Congratulations to Carbuyer for receiving top marks for their car reviews on YouTube.  Pleased to see that they surpassed our list of useful topics to cover in a car review.  The reviews are entertaining, really comprehensive, giving reference to any accolades the car has received. Plus they provide good comparison to other models during the reviews, which helps those (like me) who don't know a lot about car models.
For example in this video review of the Citroen Catcus crossover, they mention how it is a rival to the Nissan Juke, Renault Captur and Peugeot 2008.  They explain the technical details well and in plain English. Good example is on this review of the Skodia Octavia Estate, where the presenter mentions that "it handles well thanks to a decent suspension set up". They know their audience and have also provided side by side reviews of popular choices, for example: Ford Fiesta v VW Polo vs Kia Rio.
The videos are upbeat and fun to watch, they look to engage with their audience, asking questions rather than just reading a script.  They also provide more in-depth videos for the more popular models. It is clear that they are a well established car review provider, their channel is well categorised by car type and they also provide a good number of summary videos, for example: Top 10 best family cars.  They also get you excited about a car and after watching the video on the Citroen Catcus I am confident that this is the car for me (cheap to run and the panoramic sunroof is awesome!). Great job.
More information on CarBuyer's YouTube Channel
CarBuyer Bio: Carbuyer makes car buying simple. We're the only automotive brand that's approved by the Plain English Campaign, delivering you clear, concise and easy to understand information about the things that really matter when you're choosing - and buying - your next car.
Subscribers: 303k
Views: 130 million
Joined YouTube: September 2006
YouTube channel review:  Honest John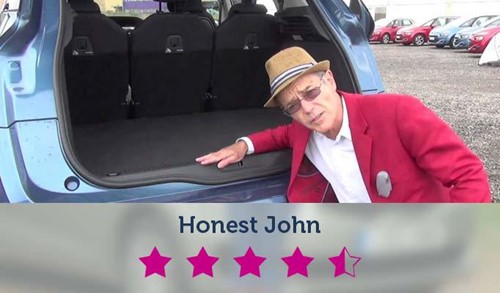 YouTube Channel score:  4.5 stars
Creditplus review:
Wow! I was entertained by a car review, this has never happened!, I seriously laughed out loud at my desk after watching Mark Nichol's 10 things you need to know: Nissan Qashqai car review. The reviews on Honest John have always been a favourite with the Creditplus Digital team. Reason being is that they are so practical, so honest and so good. There are a few elements around consistency with the videos to enable you to review car against car, but if you watch with a pencil and paper then you will be fine.
All the basis are covered and what we particularly like with the Honest John approach is that they will let you know about cheaper models, and example is with this Audi A3 E-Tron car review. The channel also features some great practical guides on selling your car and the playlists are well structured by car model. They question car upgrade reasoning which keeps things interesting and link back to full road tests. Really worth the visit and the watch even if you are not thinking of buying a new car. On a personal bias they would have received 5.5 as when it comes to cars they are "on it, like a car bonnet!" and I can imagine Mark Nichols the "10 things you need to know" writer and presenter saying this too.
More information on HonestJohn YouTube Channel
Honest John Channel Bio:  Welcome to the Honestjohn.co.uk YouTube channel, where you can see latest Honest John road tests.
Subscribers:  8k
Views: 9 million
Joined YouTube: December 2008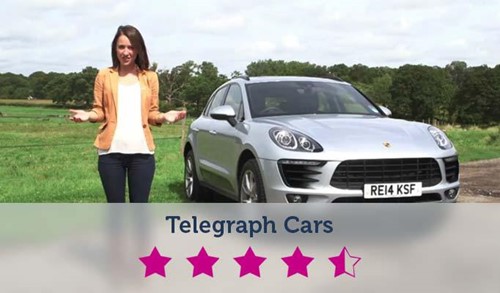 YouTube Channel score:  4.5 stars
Creditplus review:
Clear and concise car reviews looking at 3 key elements: Space; Drive and Affordability, providing a rounded score out of 10. This is really useful for the inexperienced buyer and makes the content a lot easier to digest, allowing viewers to easily compare apples to apples. They are clearly thinking about their audience with the content and talk about what the features and performance would mean for different lifestyles. They go the extra mile with parking tests and looking at how the car will suit a family (buggy test and isofix).
The videos are informational and much more upbeat than Which but a little less upbeat than Carbuyer. They give a good mix of the positives and negatives of the vehicles and make good recommendations for comparisons and upgrades. For example on the Nissan Qashqai review they mention that it has "some sizeable blindspots" and recommend the upgrade of the in-dash car parking sensors. As one of their key features is on affordability, they also let their audience know about how certain models fair with retaining their residual value. They have a good team of presenters and clearly knowledgeable about the car market. Improved navigation on their home page on types of cars they have reviewed would have given this YouTube channel 5 stars.
More information on Telegraph Cars YouTube Channel
Telegraph Cars YouTube Bio: The Telegraph Cars YouTube channel brings you video reviews of the latest new cars on sale, all in a concise, jargon-free way that will make choosing your next new car easy.
Subscribers:  35k
Views: 3 million
Joined YouTube: September 2014
YouTube channel review:  Recombu Cars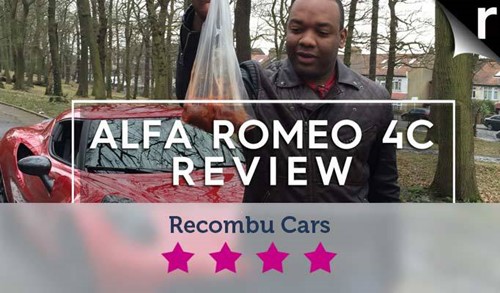 YouTube Channel score:  4 stars
Creditplus review:
Rory the presenter has great enthusiasm for the cars he's reviewing and his presenting style is quite poetic making them a joy to listen too and watch. His review of the Nissan Qashqai is very realistic, talking about the look, feel, nice touches of the vehicle and the practicality. Within a short time frame, he's given you all the facts and figures before he dives into the drive experience. I love this line: "The Qashqai may not be the car you dreamt of as a kid, but you will be more than happy waking up to it as an adult".
The channel would have scored higher, the only thing holding it back is the consistency with the review content, which may help the comparison car buyer. Overall though the reviews suit both the inexperienced and experienced car buyer. Great selection to watch and I am sure one of them will make you want to go out and book a test drive. This channel is one to be proud of and definitely one to keep an eye on.
More information on Recombu Cars YouTube Channel
Recombu Car YouTube Channel Bio:
Recombu Cars delivers independent car news, reviews and features with an easy-to-use comparison tool and helps you find some of the best car deals online.
Subscribers:  16k
Views: 4.5 million
Joined YouTube: March 2012
YouTube channel review:  NewCarNet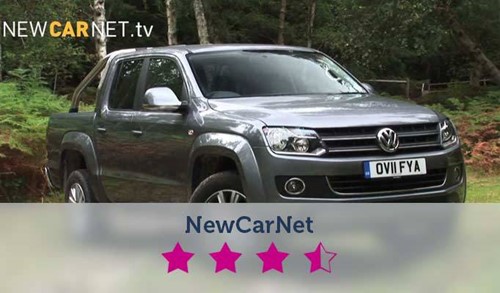 YouTube Channel score:  3.5 stars
Creditplus review:
The team at NewCarNet clearly know about cars, they show lots of enthusiasm for new and old models. They give more attention than others on the performance of the vehicle and in one video talk about 'the lack of turbo lag and breadth of power band". I have no clue what this means, but I am sure a more experienced car buyer will appreciate it. They discuss the cars rivals and look at the value, usability and practicality of the car they are reviewing.
A good channel, the quality of the video footage is lower than others hence the score. But the content is great and very trustworthy. They seem to have focused their attention on the motor shows and also haven't updated their car reviews since November 2014, but the content still relates to those of us who can't afford a brand new car. Hopefully they will be back soon with more reviews.
More information on NewCarNet YouTube Channel
NewCarNet YouTube Channel Bio:  We offer engaging and entertaining syndicated motoring content.
Subscribers:  4k
Views: 4.7 million
Joined YouTube: April 2009
YouTube channel review:  Which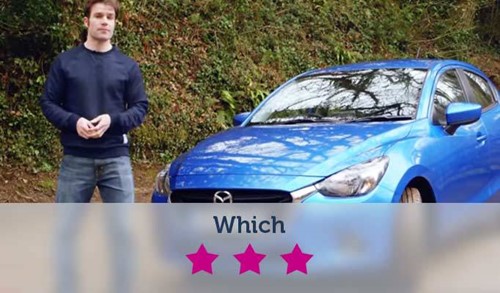 YouTube Channel score:  3 stars
Creditplus review:
Which are uploading a car review to their YouTube channel every two months, the videos are detailed and a great place to go to check up on the facts. They scored 3 for the simple reason that cars isn't their number one focus.
The recent videos are sensible, which suits the 'Which' brand ethos, delivering just the key information. They do as expected, letting you know where you can save money, for example on one model they mention "not to purchase the inbuilt sat nav, as you can get several portable sat navs at a much cheaper price" and to see their guide.
They reference statistics from their annual car survey, which is useful (and they don't hesitate in telling you is the largest in the UK!).
It's a positive that they talk about value for money and they regularly give comparison to similar cars and upgrades. Slightly annoying that they regularly reference to go and visit their site (from £1 a month) for more information (noted in the comments that the YouTube audience don't like this very much either).
As mentioned above, I believe Which are keen to stick to their brand ethos of being a professional unbiased approach and due to this the recent videos lack the fun element, which comes with buying cars. There are just over 100 car reviews on their channel of popular models, to find these reviews use the YouTube search box and type in "Which car reviews first drive" or visit the Which? Car Videos playlist.
More information on Which Car Video Youtube Playlist
Which Car Videos Playlist Bio: All the latest Car reviews, car advice and Car technology from the Which? experts.
Subscribers:  31k (however this is for whole of Which)
Views: 28.6k (for Which Car Videos playlist)
Joined YouTube: July 2008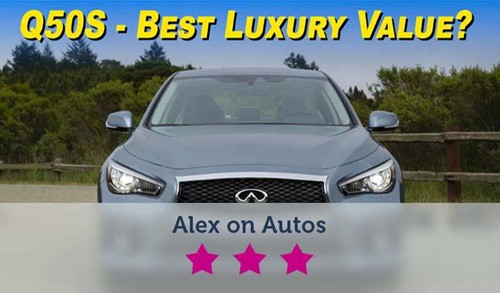 YouTube Channel score: 3 stars
Creditplus review:
This channel is one of my wildcards for those who like detailed reviews. This guy (Alex) is based in the US and guarantees the most complete and detailed car reviews on YouTube, and he sticks to his word!
If you have a spare half hour, watch his detailed review and road test of the Ford Focus Titanium Sedan. The majority of videos are 20 minutes in length, pretty long when you consider the average length for car reviews is 4 minutes.
Alex provides an overview of his upcoming videos on his channel, which is useful since YouTube stopped emailing subscribers of latest videos. He covers the technical details of the engine and transmissions, the in-car tech, the comfort and the styling. With Alex on Autos it is all about information rather than humour and car stunts, and this is just the way he likes it.
I am scoring him highly for his knowledge, predictions for upgrades and continuous efforts. Due to the amount of knowledge shared I would have loved to have scored him higher, but he talks so fast I felt a little exhausted by the end! He clearly listens to his audiences suggestions and with 17 million views gives an indication that people are loving the detail.
More information on Alex on Autos YouTube Channel
Alex on Autos Channel Bio:
Join us as for a weekly in-depth look at the latest cars on the market. If you're interested in taking a long look at a car you're planning on buying, start here.
Subscribers:  70k
Views: 17 million
Joined YouTube: May 2011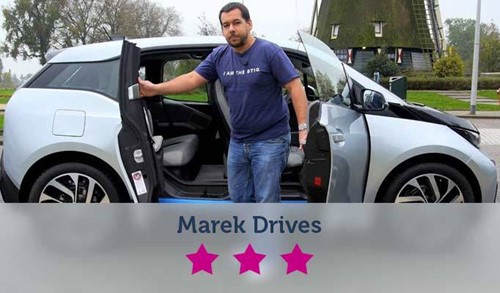 YouTube Channel score: 3 stars
Creditplus review:
Another wildcard from an independent reviewer, I love this guy. Marek gives a detailed overview of the cars he reviews in English and Polish, take a look at this one on the Toyota Auris. I like the fact that Marek looks at all the little details (cup holders, head space, shopping bag hooks) and gives a very honest opinion of the look and feel of the car in good humour. His knowledge is vast, regularly queries manufacturer statements and provides good comparison to other models and other peoples opinions.
He has a great way of giving a balanced opinion of the plus points and the negatives. Fun car reviews to watch from a very knowledgeable guy and a well categorised channel. I really enjoyed this test drive review on the BMW i8 "I feel every imperfection in the road in my spine!". Good work Marek.