Soft Credit Check
A soft credit check, also referred to as a soft credit search, is a partial check a company performs on your credit file to determine the likelihood of your credit application getting accepted. Unlike a hard credit search, a soft credit search isn't visible to lenders and will not affect your credit rating.
Hard Credit Check vs Soft Credit Check
A hard check occurs when a company performs a full check of your credit file. Once a company has completed a hard check it will be listed on your credit file and visible to future prospective lenders.
Having past applications recorded on your file – especially cancelled or unsuccessful ones, can lower your credit rating and cause you to be refused when you apply for finance in the future. This is because lenders will see that you've been trying to apply for credit across several providers and deem you to be a risky or credit hungry, even though this is not true in most cases.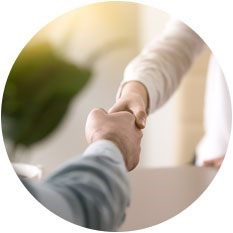 • Example of a soft credit search – A company carries out a soft search to check your eligibility for a loan
• Example of a hard credit check – When you apply for a mortgage or a credit card the lender will carry out a hard check